Early Help in schools – focusing on solutions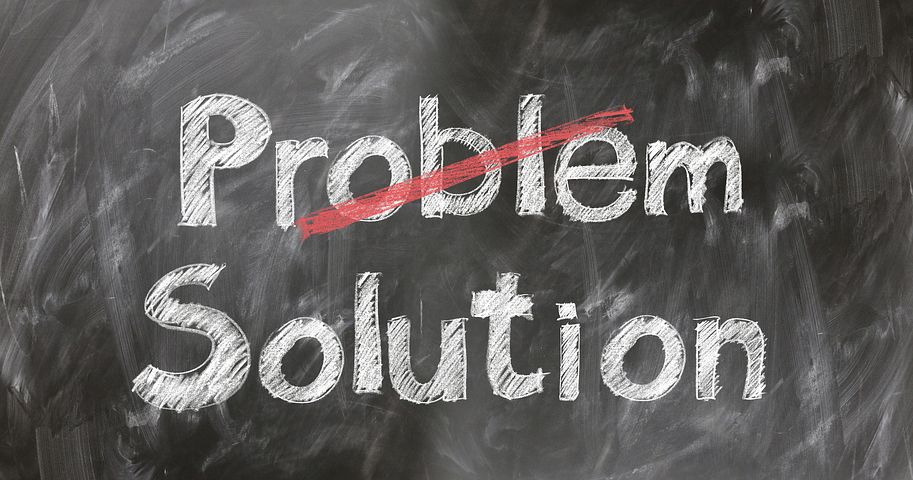 Covid19 and early intervention; understanding the impact, preparing for recovery 
A story of success
St. Ambrose Barlow Catholic High School in Swinton, Greater Manchester is showing what's possible by providing Solutions Focused Coaching Early Help, to support students and their families during the Covid19 crisis. 
What is it about SF Coaching that makes it able to meet the needs of young people, their families and school staff? 
It works in parallel with the existing school classroom and corridor behaviour management system, maintaining the rules and reminders necessary for the school community to function properly. SFC broadens and deepens in-school capacity, responding to young people's needs, often expressed through their outward behaviour. It enables them to cope with and benefit from the whole-school, consistent behaviour management strategy.
Young people with higher level needs, expressed through their behaviour, are moved off the consequences-to-exclusion pathway, onto the SF Coaching road to success. In stark terms, this means to be proactively included rather than reactively excluded. It has a long track record of preventing exclusion.
SFC Early Help focuses on the whole child, their resources, strengths and successes. It is not directed by diagnosis or labels but on a child or young person's hopes for their best future – it's an educational response, carried out by school staff.

 

SFC meets the needs of both school and students at SAB by providing a practical, effective alternative approach to stepped sanctions where a student might otherwise be at risk of exclusion. The outcome is re-engagement with school expectations and secured, safe and healthy  inclusion in school.

 
Solutions Focused Coaching Early Help – timely, safe, predictable, structured.
What does Early Help mean in the school context? 
It means providing an inclusive alternative to the standard Behaviour Management pathway which relies on rewards and punishments and terminates in exclusion. The system of rules and reminders is based a mindset which assumes the child is failing and needs to be puled and pushed to change their behaviour. SF Coaching comes in with its different mindset, foregrounding the strengths and resources of the child, seeing them active, reflective learner, changing behaviour from the inside. 
For me, since 2001, SF Coaching has proved its worth as Early Help in schools, working in a wide range of contexts. 
What is Early Help in schools?
From the Early Intervention Foundation and Action for Children July 2020 report;
Covid19 and early intervention; understanding the impact, preparing for recovery 1
'School closures, social distancing and the lockdown have seriously affected the ability of services to support children and families at the very time that these families are facing even greater challenges.
 As the country starts to draw up and roll out plans to ease the lockdown and inch towards normality, it is clear that early intervention and early help must be an integral part of the Covid-19 recovery. 
Our research paints an ominous picture of a wave gathering pace beneath the surface. Beyond the immediate impacts of the lockdown on issues such as children's mental health, levels of family conflict, academic progress or the effects of social isolation – many of which are visible and widely recognised already – our interviewees have highlighted the compounding risks created by a period when traditional face-to-face social services and interventions have been radically reshaped, severely constrained or simply cut off altogether.'
The report supports the case for Early Help being in place to prevent statutory services being overwhelmed, by helping to meet the complex and unpredictable needs of families and children, both short- and long-term. 
The key message is that Early Help and 'rules and reminders' Behaviour Management strategies go hand-in-hand; knowing when enough is enough and when to do what, is at the heart of the combined approach. It's not either/or, because the two components are designed to meet the organisational needs of the school and the human needs of the people who make up the structured community of learning and care operating through the medium of human relationships.
July 2020 is a good time to take a close look at what we did before Covid19 and what we can do better now and in the future. My next blog will take us further into solutions. 
Reference;
1    https://www.eif.org.uk/blog/putting-early-intervention-at-the-heart-of-the-covid-19-recovery   for the short article – retrieved 09/07/2020  https://www.eif.org.uk/report/covid-19-and-early-intervention-understanding-the-impact-preparing-for-recovery   for the full report – retrieved 09/07/2020