Mental health: Young lives in crisis – a comment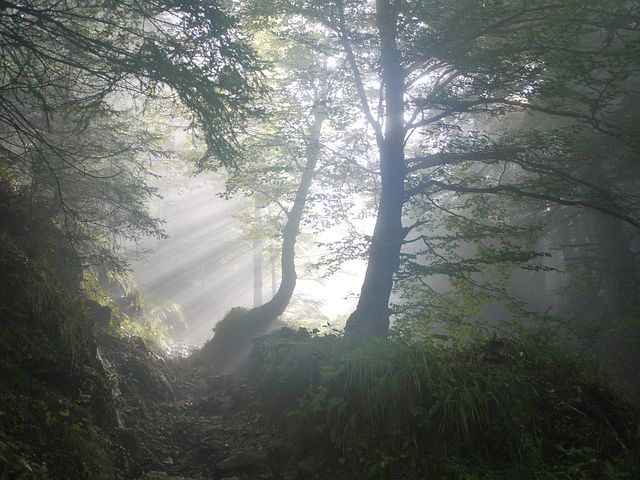 I watched the Panorama programme 'Mental health: Young lives in crisis' last night. It struck me on one hand as a message of hope over experience, on the other as a story of people reaching out in desperation as they struggle to stay afloat, treading water with a mass of others in the same condition. The rate of probable mental health conditions among 6 to 16 year olds in 2017 was 1 in 9. It's now 1 in 6.
The programme shows us just what mental ill-health means at a personal level; parents protecting their children in the best ways they can, not giving up when they are effectively the only mental health providers in sight, despite the toll on their own mental health and wellbeing. We saw details of one child who received an additional Autism diagnosis when she was an inpatient for other assessed difficulties, and a Black child whose struggle in school was seen as deliberate disruption and disobedience rather then an expression of their mental health needs later identified by mental health professionals.
It also shows us what's possible when Child and Adolescent Mental Health Service (CAMHS) specialists are able to do in their work with children at the highest level of need. On average, urgent cases are seen by CAMHS within 9 days, ranging from 8 to 82 days. Routine cases wait 9 weeks for a first appointment, 13 weeks to start treatment, with wide regional variations (* centreformentalhealth.com ). Funding for CAMHS has increased from £3.4 million six years ago to £4.8 million now but demand has grown and an inpatient admission costs £100,000 per year. CAMHS community support costs £3000 per child per year, while public health services funding school nurses and public mental health services have seen a 23.5% cut in funding between 2014/15 and 2020/21. CAMHS receives 0.7% of overall NHS funding, 6.4% of mental health funding. Clinical Commissioning Group areas spend less than one per cent of budget on child mental health, and 14 times more on adult mental health services (www.local.gov.uk) . The CAMHS workforce has grown by 50% in the last five years but with 20% of the population under 18, and a record number of referrals this year at 3,000 / 100,000 population, a 15% increase in one year, it is under massive strain. "Referrals accepted 77% nationally (a figure that has not changed nationally in recent years despite the increase in referrals), of whom 69% seen more than once after they're accepted." ( centreformentalhealth.org.uk)
The programme reinforces the feeling that things have changed since the rise of the Covid pandemic, with "an enormous wave of need" described by a CAMHS professional and staffing problems meaning a fully-equipped inpatient ward remains eerily empty. It also points up the long-understood need for early intervention as the key response to first signs of anxiety and distress in preventing early mental health issues from developing into more serious illness, with an awareness of the impact of trauma on wellbeing and the possibility of effective support to reduce or eliminate the impact.
A Benchmarking Network's report ( centreformentalhealth.com ) points up the increased level of investment in NHS Mental Health but does not cover the support being provided by the community pf care and schools which dovetails into CAMHS provision.
Which brings me to my own particular interest; the role schools play as part of the 'community of care' response. For the last few years I've been writing about, training and developing Solutions Focused Coaching for whole-school mental health and wellbeing support. Solutions Focused Coaching is an educational adaptation of Solution Focused Brief Therapy, an internationally established type of talking therapy building realistic optimism as the route to positive change.
It takes a village to raise a child.
In our educational system we have a huge and currently under deployed resource; the 1 million school staff working with 10 million in school or struggling with attendance at school, of whom we can estimate 1.7 million have developing mental health needs. In England alone there are 24,454 schools with 9,000,031 children aged 6 to 16, with 22.5% eligible for Free School Meals (1.9 million children, increased from 20.8% in 2021). Having worked as a member of CAMHS providing Solution Focused Brief Therapy as part of therapeutic teams, seconded from a local authority Educational Psychology and Specialist Support Service, I can see the real beneficial effect of close working between education and CAMHS, with Solution Focused approach (Solutions Focused Coaching in schools) providing the positive link. It's evident that where schools can provide effective support as part of their routine work in the pastoral and social and emotional learning curriculum, early-stage mental health issues such as anxiety, transition fears and exam stress can be resolved proactively, leaving space for appropriate referrals to CAMHS where higher level intervention is needed.
How do I know? Because I'm currently working directly with schools to develop their own use of Solutions Focused Coaching in school, and working with individual children who have got stuck in a muddle of problems and need something different to be able to see the way ahead, to revitalise their sense of optimism, which leads to improved outcomes step by small step. As educators we can understand this, it's what we know as inquiry pedagogy, putting the child at the centre of their own learning with their own resources, freeing up their own agency to make changes in their world.